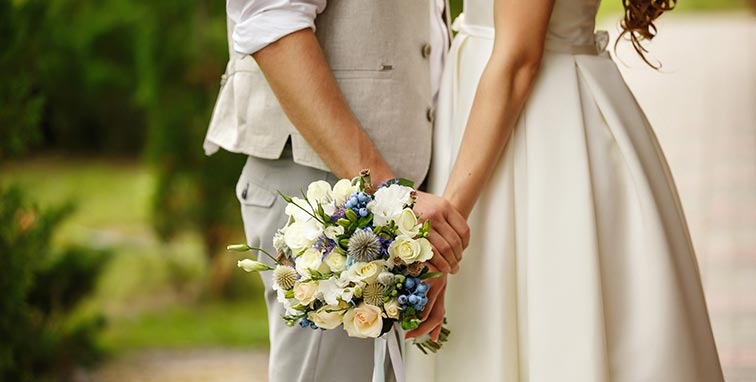 Weddings
Wedding catering to make your day stress-free
Absolute Caterers have many years of combined industry experience both locally and internationally. We know the key to a fantastic wedding is not just the food but the service as well, so whether you've planned a small, intimate affair at home or a large scale, sumptuous event in  marquee, the team at Absolute Caterers provide wedding catering to make your day perfect.
Whatever your unique style, taste and budget, you need a wedding catering service that truly understands the experience you want to create for your guests. Our commitment to unique food that utilises the freshest local ingredients, impeccable presentation, and friendly service will have your guests talking about your wedding for years to come.
Our aim is to make your day flawless
No two weddings are the same and every couple has different ideas on how they want their wedding food to be.
We look forward to helping you design an extraordinary celebration that fits your style taste and budget, whether you envision canapes on the seaside, a stylish marquee buffet, a lavish banquet feast or a 3 course plated meal, choose from our pre-designed menus, or talk to our knowledgeable staff about a tailored individual menu for your day.
If you or any of your guests have a food allergy, that's no problem for us. Our chefs can design a menu that caters to any allergy, giving you peace of mind.
The perfect wedding venue
Do you have a dream location in mind, but think it might be logistically difficult? Talk to us! We specialise in offsite catering and can help you transform any Northland setting into your dream wedding location.
For more information about our wedding catering services, contact the friendly team at Absolute Caterers.