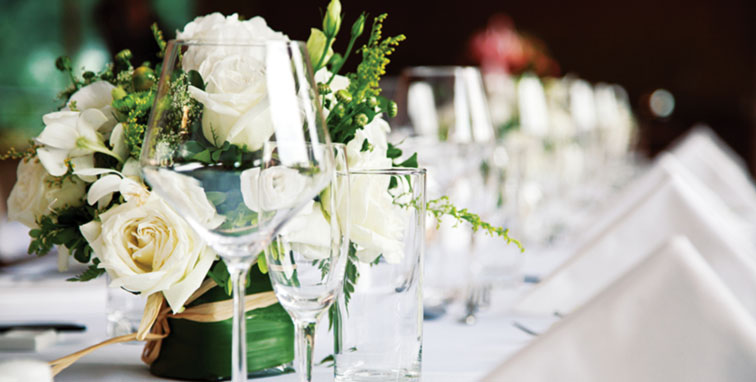 Event services
From venue hire through a bar and beverage service, we're your one stop shop!
The team at Absolute Caterers believe in going above and beyond catering for our clients – we want your next social or corporate event to be a success in every way. We also want you to be able to relax and enjoy your function without having to worry about anything.
Absolute Caterers have put together a menu of event services to make sure your function is memorable for all the right reasons. From advice on venue hire to catering in your home or office, to organising and running a bar service, let our capable staff save you time and money by doing it for you.
Why not make your next event stress-free, with Absolute Caterers' range of event services?
---

Catering event set up service
If you love hosting big events but dread the clean up afterwards, then talk to us, we can help. We offer a full catering event set up and pack down service which gives you more time to spend enjoying your family gathering, wedding or corporate function.
Rely on our efficient and professional staff to set up the dining area to your specifications, knowing that everything will look perfect for your guests.
Once your event is finished, we make sure everything is packed away and cleaned up – right down to the last fork! You can relax with your guests without having to worry about who will tidy up afterwards.
---

Offsite catering service
We love getting out into the many breath-taking locations Northland has on offer and helping our clients turn them into fabulous venues, so if you're planning an outdoor function, we're the team to talk to.
From pristine beaches to peaceful forest glades, rustic barns to historic buildings, wherever you want to hold your work function or social event, Absolute Catering can make it happen with our offsite catering service.
If you have a dream location for your wedding, family gathering or business function, talk to us – we can help you make it happen.
---

Bar and beverage service
Make sure your function looks and feels professional with Absolute Caterers' licenced off-site bar service.
At any event, the bar is a popular location and needs to be run by qualified, experienced and efficient staff. With Absolute Caterers, your peace of mind is assured, knowing that our bar staff all hold their Liquor Control Qualifications and the head bar manager will hold their Duty Manager Licence. You can relax, knowing that the bar is running smoothly and that your guests are being served in a friendly, professional manner.
---

Wait and bar staff
For any event, true success ultimately depends on the human element. We believe that it is the people that you see and interact with that make a great impression and in turn make your event run smoothly. If you are looking for well-trained, professional and very friendly wait, service and or bar staff – we can help!
Whether a Corporate event in a marquee, a wedding at a hired venue, or you simply need to hire a couple of professional wait staff for your next party, we have the solution. Our waiters can help you with serving food (buffet or a la carte); serving of beverages on the floor or at tables; or even full bar service; as well as back of house kitchen duties and general glass and dish clean up.
To learn more about our bar and beverage service or to see a full list of beverages available, contact us today.